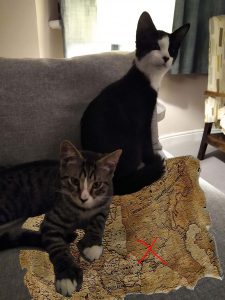 Think you've found the treasure? Great! Please email solution@goldenoyster.co.uk detailing where the treasure is hidden in the SUBJECT LINE. Your email must also detail how you reached this solution.
The winner MUST explain their workings out to claim the price – treasure hunters who are guessing the answer will have their emails ignored!
The exact location of the treasure is needed e.g. 'On West Beach by the sixth groyne', and not 'It's on the beach.'
Please get in touch only when you are sure you know the answer. There's a very clear methodology to solving the puzzle which will be obvious when you have the correct answer. This method forms part of any winning solution.
The game creator will be the judge of the correct solution and will not enter into any discussion regarding submitted answers or how close they are to the solution. Please see the game rules and conditions for full details.